A guide to interesting homes and commercial buildings.
Some houses have these views. Below is Glen Canyon, a nature preserve with trails and protected plant and animal species. The hills in the distance is the San Bruno range. The rooftops below are the last street before the Canyon. There are several interesting modern homes on this street that are featured on this site.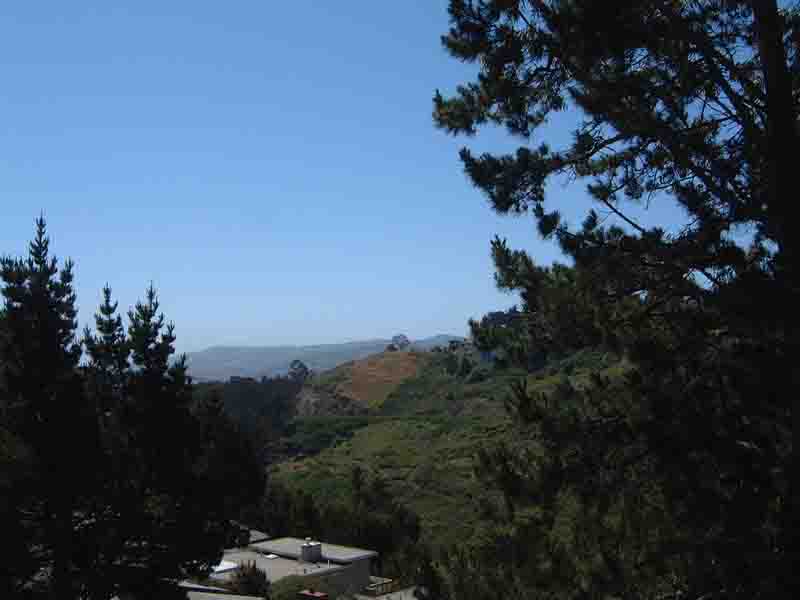 Below is a view of the canyon and Daly city.